ERP
ERP stands for Enterprise Resource Planning. Soft ERP software comprises powerful and strategic business process management tools for development that can be used to manage information within an organization. While every company and organization operating today is different, they all face a common challenge. To stay competitive in today's business environment, they need a dependable and efficient way to store and access information. That's where ERP systems come into play. ERP systems integrate all facets of an enterprise into one comprehensive information system that individuals across an entire organization can access.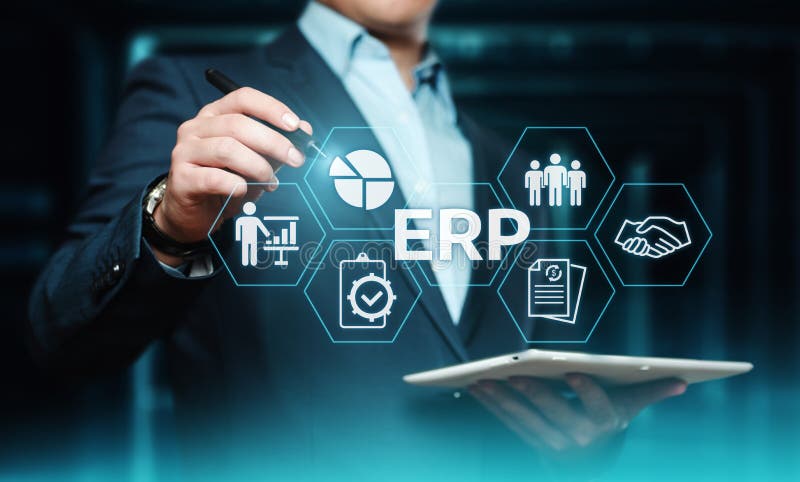 With effective ERP software in place, business owners and leaders can automate and streamline tedious back-office tasks, help employees become more productive and successful in their roles, and get real-time visibility into the inner workings of their operations.
Soft ERP
Enterprise resource planning (ERP) is a software system that integrates management and contact of all business processes. SOFT ERP has been developed especially for Supply Chain, Logistics model, Transportation, and Operational Leasing and marketing sectors. Therefore it can create solutions to all specific needs in these firms.
A comprehensive ERP system integrates all business systems into one system. It eliminates daily inessential processes, expedites all. Therefore it lowers the cost, provides efficiency and visibility to all business processes.
erpsoft consists of 162 modules that work perfectly with each other. Each module provides to manage different business processes. Our
The Benefits of an ERP System
Soft ERP systems improve enterprise efficiency and effectiveness in several ways. By integrating financial information in a single system, ERP systems unify an organization's financial reporting. They also integrate order management, making order taking, manufacturing, inventory, accounting, and distribution a much simpler and less error-prone process. Most ERPs also include customer relationship management (CRM) tools to track customer interactions, thereby providing deeper insights into customer behavior and needs. They can also standardize and automate manufacturing and supporting processes and unifying procurement across an organization's disparate business units. An ERP system can also provide a standardized HR platform for time reporting, expense tracking, training, skills matching, and the like, and greatly enhance an organization's ability to file the necessary reporting for government regulations across finance, HR, and the supply chain.
Properly operating ERP systems enable enterprises to reduce the time required to complete virtually every business process. They also promote collaboration through shared data organized around common data definitions, resulting in better decision-making. The standardization and simplification of ERP systems result in fewer rigid structures, thereby creating a more agile enterprise that can adapt quickly while increasing the potential for collaboration. An ERP systems centralized database, while being a bigger target, is easier to secure than data scattered across hundreds of systems.
CRM
RM stands for "Customer Relationship Management" and refers to all strategies, techniques, tools, and technologies used by enterprises for developing, retaining, and acquiring customers.
This software ensures that every step of the interaction with consumers goes smoothly and efficiently to increase overall profits. The software gathers customer data from multiple channels. Hence, CRM stores detailed information on overall purchase history, personal info, and even purchasing behavior patterns.
How does ERP software improve business processes?
ERP systems solve many problems you may be facing, including a need for:
one source of truthas one master system of record for all important company data
Automating manual processes, such as invoice creation, routine communications, financial report generation, product and service delivery, and material requirements planning
Better visibility into all aspects of the supply chain increased efficiencies and improved productivity
Improved business data security, whether stored on-premise or in the cloud.
4 key features of ERP systems
The scale, scope, services, and functionality of ERP systems vary widely. However, most ERP software features the following analytics:
Enterprise-wide integration. Business processes are integrated end to end across departments and business units. For example, a new order automatically initiates a credit check, queries product availability, and updates the distribution schedule. Once the order is shipped, the invoice is sent.
Real-time (or near real-time) operations. Since the processes in the example above occur within a few seconds of order receipt, problems are identified quickly, giving the seller more time to correct the situation.
A common database. A common database enables data to be defined once for the enterprise, with every department using the same definition. Some ERP systems split the physical database to improve performance.
Consistent look and feel. Early ERP vendors realized that software with a consistent user interface reduces training costs and appears more professional. When other software is acquired by an ERP vendor, common look and feel are sometimes abandoned in favor of speed to market. As new releases enter the market, most ERP vendors restore the consistent user interface.
Evolution of ERP & Current Trends
The term "ERP" or "Enterprise Resource Planning" was originally coined by an industry analyst, The Gartner Group, in the 1990s. It evolved from MRP, a term that was already well-known in business at that time. MRP stands for both Material Requirements Planning (MRP) and Manufacturing Resource Planning (MRPII). These systems were created back in the 1960s when manufacturing-based companies were looking for ways to improve efficiency and decision-making for production line managers.
In the 1990s, The Gartner Group and other businesses sought to apply MRP systems to other business types and desired to expand capabilities and processes to other areas within an organization. Thus, ERP, as we know it today, was born. In its early days of existence, ERP focused on organizing data and streamlining processes related to back-office areas, such as inventory management, fulfillment, purchasing, human resources, accounting, IT, manufacturing, planning and scheduling, and other related areas.
Later, with the introduction and widespread use of the Internet, ERP was expanded further to include other areas of a business, such as customer relationship management (CRM), supplier relationship management (SRM) and supply chain management (SCM), human capital management (HCM), business intelligence and eCommerce.
What Are Higher Education ERP Systems?
Higher education ERP systems (enterprise resource planning systems) combine the functionality of student information systems (SIS), school administration software, human resources, and financial management. Higher education ERP software helps support academic-related business processes in colleges and universities, such as exams, grades, tuition billing, scheduling, and overall administration. These college ERP solutions combine the handling of college academics between students and teachers with the administrative nature of running an educational organization.
Features of Higher Education ERP Systems
Student Information: Store important details of students. Allow students to register for classes. Provide advising assistance to students. Includes administration tools such as grade management and tracking attendance. Creates reports for attendance data or other institutional goals.
Human Resources: Manage your teaching staff and fill voids to ensure all classes can be run at capacity—monitoring budgets for potential new teaching positions. View timesheets, leave requests, and compensation. Identify the right candidates via talent management. Track tenure and any salary changes. Process payroll.
Financials: Handle the primary accounting and financial management involved with running your higher educational institution. Includes tuition and fee management, budgeting, accounts payable, accounts receivable, reporting, procurement and requisitions, and grant certification.
Financial Aid Management: Handle awarding and disbursing financial aid to students and link it with their payment accounts to pay for tuition, room and board, meal plans, and more. Calculate needs analysis reports to know where aid needs to go the most.
It's a Wrap!
Although ERP provides many advantages, its architecture and implementation is a strategic decision involving additional resources (both financial and human), proper evaluation, and business process re-engineering and construction. There must be a commitment and effort from all levels. A failed implementation may lead to the bankruptcy of an organization.